3-Port HDMI Switch with Pigtail Cable Supports Full HD 1080p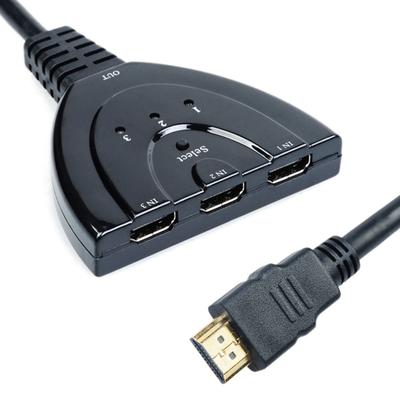 Volume Pricing
5+
$4.60
10+
$3.80
25+
$3.40
50+
$3.15
100+
$3.00
Price
$7.95
FREE SHIPPING ✈️
• Connect 3 devices to a single HDMI port • Expand the number of HDMI ports on your TV, projector, or monitor
• Supports Full HD 1080p
• Powered from connected devices, no power supply needed
• Compatible with 3D, HD Audio, HDCP, LPCM, DOLBY AC3, DTS7.1, and Direct Stream Digital. No signal delay. Length: 21 inches
• Use PS4, Xbox, Nintendo Wii, DVD, Blu-Ray, Camcorder, Camera, PC, Mac, Laptop, PS3, or any other device with HDMI output.