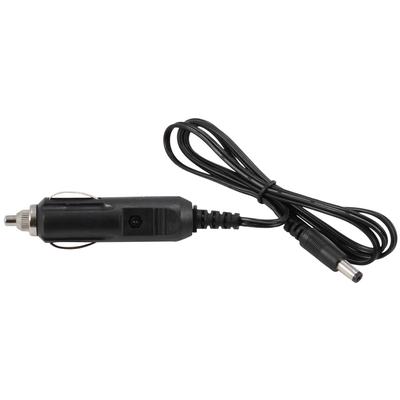 JacobsParts 12V DC 5.5mm x 2.1mm Car Cigarette Lighter Power Supply Adapter Cable (2.5 Feet)
Volume Pricing
5+
$4.05
10+
$3.85
25+
$3.70
50+
$3.60
100+
$3.55
Price
$4.95
FREE SHIPPING ✈️
• Fits into a standard automotive 12V port or "cigarette lighter port"
• Passes power from the 12V automotive DC plug. Max Current: 2A
• DC Connector: 5.5x2.1mm DC Barrel Plug, center positive (Although this is the most common DC connector, do not assume that it will fit your device. The manufacturer makes no claims of compatibility with any CD players, seat warmers, or anything else. If you are unsure of the jack size of your device, then do not purchase as the risk of incompatibility is borne entirely by the customer.)
• A fuse is located under the tip for added safety
• Cord Length: 2.5 Feet

Power LED lights and electronic devices in the car with this 12V DC power adapter.  The 5.5x2.1mm barrel connector is the most common DC power connector used by LED lights and all kinds of electronic devices.