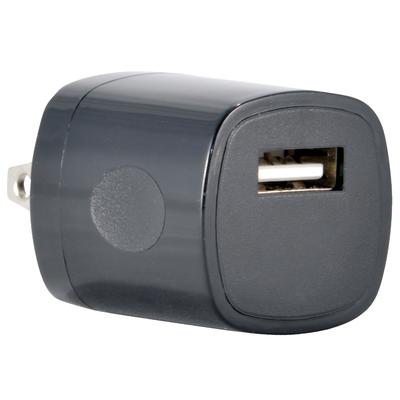 Universal USB Wall Charger AC Power Adapter 5V 1A, Black
Volume Pricing
5+
$1.60
10+
$1.40
50+
$1.25
100+
$1.15
Price
$1.95
FREE SHIPPING ✈️
•
Input:
100-240V (worldwide use)
•
Output:
5V 1000mA
Note: Amperage is a maximum load rating. Devices only draw as many amps as they need.
•
Color:
Black
This USB wall charger is used to power and charge phones, media players, or any other device that comes with a USB cable.  It provides up to 1000mA of stable power, that's twice the amount of a USB 2.0 port.  The compact design offers convenience and portability while maintaining a low profile.  Advanced circuitry provides your device with clean and stable power.