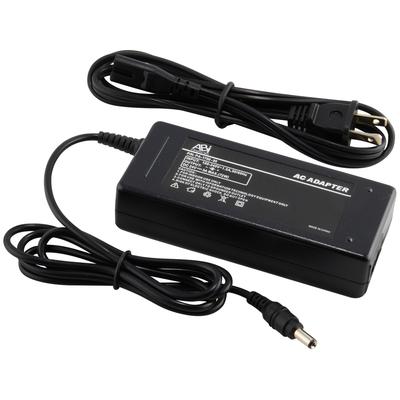 ABI 24V 3A AC Adapter Power Supply Driver for 24V LED Strip Light
Volume Pricing
5+
$11.10
10+
$11.05
25+
$10.20
50+
$10.00
100+
$9.90
Price
$11.95
FREE SHIPPING ✈️
• Allows for 24V LED strip lights to be connected to a standard wall outlet.
• Converts 110V AC to 24V DC with a 5.5x2.1mm connector
• Safety features include thermal protection, overload protection, and short circuit protection
• Input: 100-240V (worldwide use), Output: 24V 3A (72W), Non-Dimmable
• AC Cord Length: 48 in., DC Cord Length: 46 in.
• Note: Amps and watts are maximum load ratings. Devices only draw as many amps or watts as they need.

ABI AC adapters offer superior quality and performance for your LED Strip Lights. Simply plug your adapter into the strip light and into a wall socket and enjoy the benefits of long-life LED lighting. For use with 24V LED strip lights.

Note: This adapter is for use with 24V strips only. Please choose carefully as this adapter would cause permanent damage to standard 12V strips.