100pcs CAT6 Shielded EZ RJ45 Pass Through Modular Plug Cable Connector End 8P8C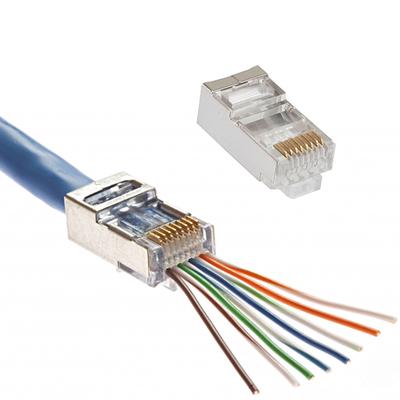 Volume Pricing
5+
$5.20
10+
$4.40
25+
$4.20
50+
$3.80
100+
$3.50
Price
$11.95
FREE SHIPPING ✈️
• Pass through RJ45 connectors allow wire to be instered through the connector, making it easier and faster to crimp it right every time.
• Shielded 8-pin connectors suitable for use with shielded CAT6A, CAT6, CAT5E, or CAT5 wire.
• When used with shielded wire, shielded connectors resist interference to support higher transfer speeds and longer runs.